Poetry Rocks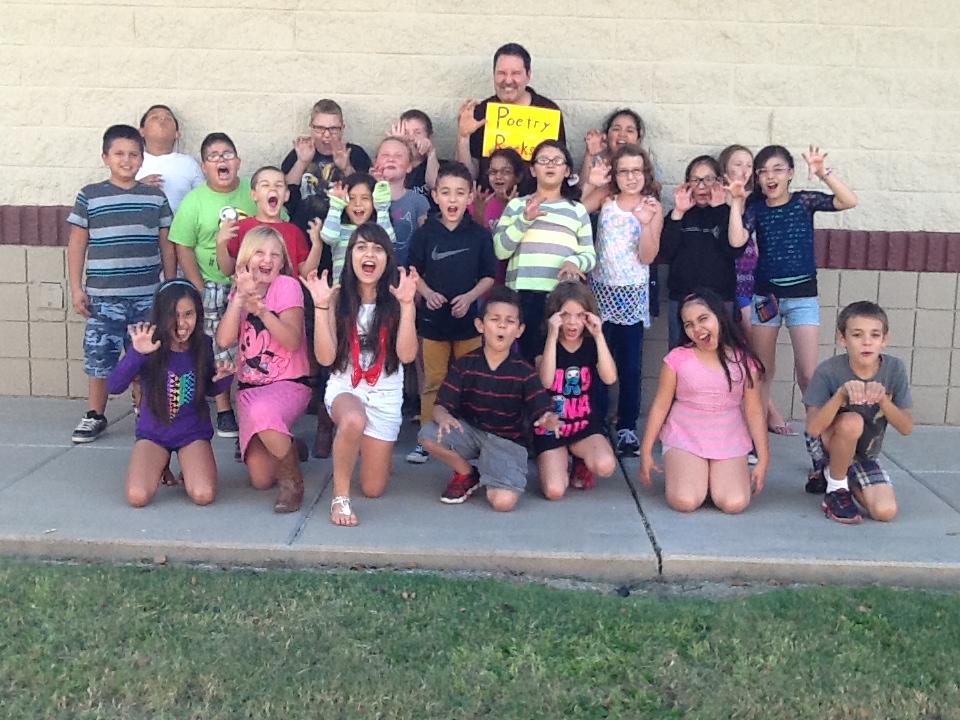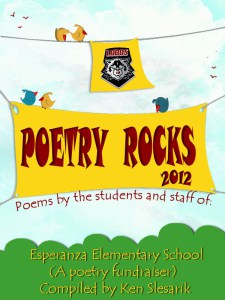 In April of 2011, I came across an article by children's author Janet Wong talking about the possibilities of e-book publishing in regards to children's poetry. I was especially impressed by her enthusiasm for promoting the genre and it got me thinking about how I could promote poetry at my small, Title 1 school.
After giving it some thought, I drafted a proposal for an after school poetry club to encourage students to write with the eventual goal of publishing an e-book. The profits from this fundraiser would be used to promote poetry in our school by funding author visits, poetry book give aways and drawings. My principal, Denise McGloughlin has been very supportive throughout this project and we hope to continue and refine the process in the next year(s).
We called our club "Poetry Rocks!" and it is made up of 10-12 core members from grades 3rd through 6th. We decided to open it up to the whole school to submit and students as young as 7 years old wrote poems for our book. It has been exciting and rewarding to facilitate as for many students it is their first attempt at writing poetry.
Children's author David Harrison graciously donated several signed books that we gave away in drawings from a pool of names of those that submitted poems. This incentive was a big hit.
Our club meetings consisted of mini-lessons that built on each other and introduced aspects of poetry. Performing our poems was also an essential element of the project and that was wonderful to observe. We were fortunate to have guest poets Joy Acey and Jeanne Poland visit us to share their knowledge and creative spirit.
At last our goal has come to fruition and it is my hope that other teachers will improve upon this model in their respective schools to encourage a love of poetry.
Ken Slesarik (Mr. "S")